SIGN UP TODAY FOR A BONUS $5 ON YOUR FIRST TWO RIDES
We are launching soon, I know, we're thrilled too. Moovmo was founded with the mission of accessible vehicles and quickly realized accessibility starts with you. Understanding you're key to the comfort and safety of Moovmo's riders. 
Because you're more than your vehicle, our commitment to you is:
100% tips

70% of ride – our cut is 30% 

Full transparency on receipts 

An accessible support rep

Your account will never be suspended or terminated without due process 
Our app is launching soon and to further sweeten the deal, we're offering $5 extra for your first two rides. That's in addition to your 70% and 100% tips. Sign up today to be ready on launch day.
EARN A LIVING, ON YOUR TIME.
Our mission is to provide our riders unparalleled, barrier-free transportation. As a driver, you have the flexibility to create your own schedule and earn a living, all while making a difference in your community. Where will you go with Moovmo?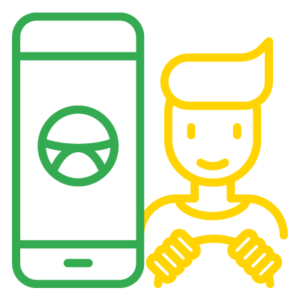 FREQUENTLY ASKED QUESTIONS